Integration with an Amazon store
Integration of your new dropship website to your Amazon store is completely free and made easy with a pre-installed M2E Pro - an extension that helps you sell your products from your Magento catalog on Amazon and manage your sales within Magento.. Having more than 100,000 downloads, M2E Pro has become one of the market leaders by a number of users who take advantage of this highly customizable product.
Firstly you should register for a license with M2E Pro. To obtain a new license key and update the license for M2E Pro installed in Magento 1:
go to clients.m2epro.com and click the Registration tab, fill in all necessary fields and complete the process;

At the end of the registration process you'll get your new Extension Key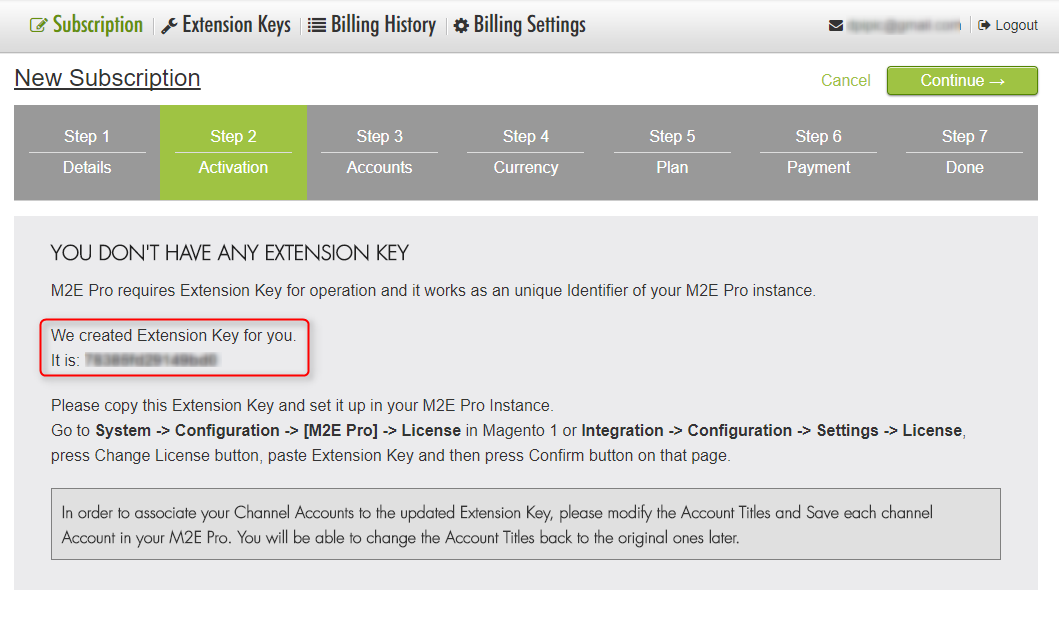 copy your new extension key and go to System > Configuration > M2E Pro > License in your Magento website backend;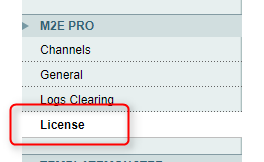 press Change button, paste the newly created License Key and press Confirm button;
clear Magento cache in System > Cache Management > Flush Magento cache and Cache Storage.
To link your website to your Amazon store, please login to your Magento website backend using login information you received when your website was created. Once there, click on a Sell on Multi Channels tab of the Admin Panel.

There you'll see the first of several steps of the wizard that will lead you through the process of linking your Magento website to your Amazon store. Here you can find a detailed guide on how to get started.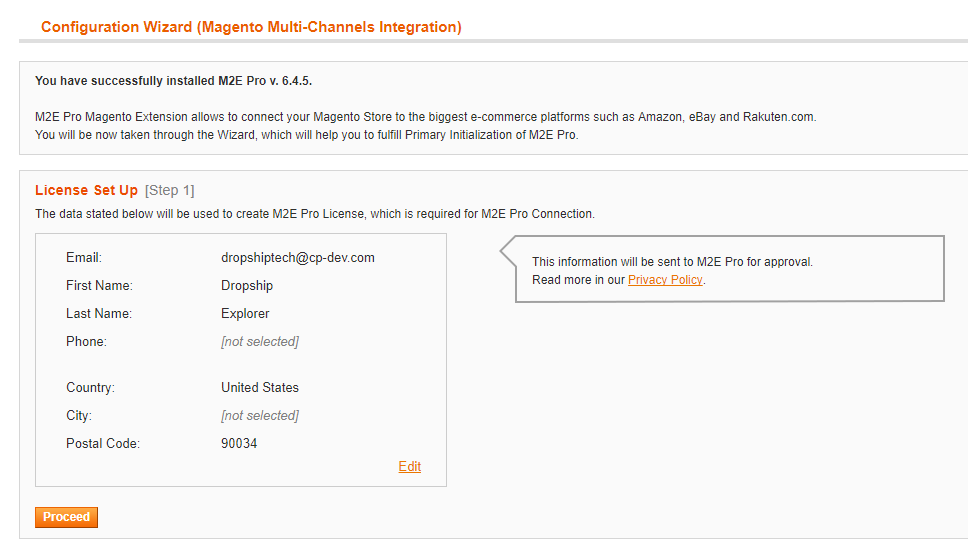 If you wish to know more, you can find documentation on how to manage listings, orders, as well as sort out various configuration options here, as well as on the community forum on Amazon integration.